Viqi_french
Regular Poster
Username: Viqi_french

Post Number: 74
Registered: 07-2005


Rating: N/A
Votes: 0 (Vote!)
| | |
| --- | --- |
| Posted on Tuesday, April 10, 2007 - 04:20 pm: | |
---
You will not find a bigger fan of Imus In the Morning than me. Seriously, I watched for well over a decade, almost every day. Until last year, when worse banter than the Rutgers issue offended me so badly I felt physically ill.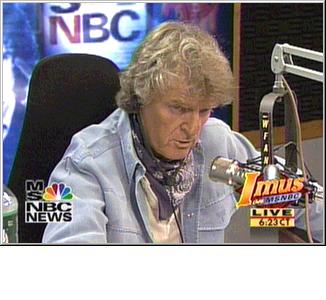 It's somewhat painful for me to even write about it... I had enjoyed the political slant and the extremely clever (and diverse) musical ambiance for so long. I'd over-looked a lot because of it. I didn't want to cut the show loose -- didn't want to contact Rev. Sharpton -- but just couldn't take any more of the toxic talk.

I posted about the entire situation at my blog, South Side Star, for those interested in my unique perspective.

http://southsidestar.blogspot.com

Best. The struggle continues...


Yukio
AALBC .com Platinum Poster
Username: Yukio

Post Number: 2242
Registered: 01-2004


Rating: N/A
Votes: 0 (Vote!)
| | |
| --- | --- |
| Posted on Tuesday, April 10, 2007 - 11:54 pm: | |
---
nice piece!