Urbanreviews
Newbie Poster
Username: Urbanreviews

Post Number: 33
Registered: 10-2005


Rating: N/A
Votes: 0 (Vote!)
| | |
| --- | --- |
| Posted on Tuesday, February 13, 2007 - 09:26 pm: | |
---
February 2007 Edition of Urban-Reviews.com

Hello from Urban-Reviews.com. We are making moves in the new year, that's for sure! Check out the new Reviews and Interviews for February!

New February 2007 African-American Fiction Reviews include:
---------------------------------------------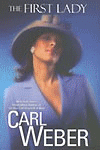 Carl Weber - The First Lady
Francis Ray - In Another Man's Bed
Brenda Hampton - Naughty By Nature
Velvet - The Black Door
San Culberson - The Nick Of Time
Tiphani Montgomery - The Millionaire Mistress
Moses Miller - NAN: The Trifling Times of Nathan Jones
Erika J. Kendrick - Confessions of A Rookie Cheerleader


New February 2007 Interviews in our INSIDE OUT section include:
---------------------------------------------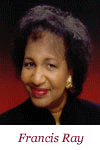 Francis Ray
Brenda Hampton
Velvet
San Culberson
Tiphani
Moses Miller
Erika J. Kendrick


New February 2007 Websites featured in our Author Connection section include:
---------------------------------------------
Mary Morrison
APOOO.org
Kimani TRU
Onnaday: Donna
T. Styles
Nikki Giovanni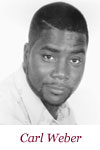 'ON THE LINE with Radiah Hubbert' features exclusive one-on-one audio interviews with today's top African-American Authors. This month we feature an exclusive interview with Carl Weber, the New York Times Best-Selling Author of 'The First Lady'. Listen to Carl Weber as he discusses his latest novel, his literary journey, his advice to aspiring authors, his Urban Books publishing company, his upcoming projects, and more. Be sure to check out our previous audio interviews with Tracy Brown, Mary B. Morrison, Donna Hill, Relentless Aaron, Karen E. Quinones Miller, and Nikki Turner!

Be sure to sign up for our MAILING LIST to receive our Monthly Email Newsletter, take part in giveaways, and stay informed on new additions to the site. On our newly-created Contest page, we have 30 giveaway items for the month of February. But you must be on the mailing list to have a chance to win a book from any of our giveaways...so JOIN NOW!

Don't forget to sign the GUESTBOOK and check out the new Book Excerpts posted, the latest in Industry News and Online Bargains, and over 200 New Release Dates for AA Fiction titles coming out in 2007!

And check out our newest feature called 'The Forthcoming' on THE PINNACLE, the official Urban Reviews weblog! 'The Forthcoming' is a daily book preview of a soon-to-be-released AA Fiction title.

We have added a MYSPACE page as well. Actually, we've had it for months, but we've been building up our Myspace Friends list to include hundreds of book industry personnel such as authors, literary agents, publishers, and other book-related contacts. Check us out at http://www.myspace.com/urbanreviews for more!

Last, but certainly not least, we have finally went ahead and started a YAHOO GROUP. The sole purpose of this group is to promote, inform, and discuss AA Fiction authors and titles. Anyone can join (no pre-approval necessary!). To find out all about this group, head over to http://groups.yahoo.com/group/urbanreviews


http://www.Urban-Reviews.com
http://urbanreviews.blogspot.com
http://www.myspace.com/urbanreviews
http://groups.yahoo.com/group/urbanreviews
Your Source for the latest in AA Fiction, Hip-Hop, and R&B.
Email us at info@urban-reviews.com for any comments or questions.