Kola Boof
Unregistered guest


Rating: N/A
Votes: 0
| | |
| --- | --- |
| Posted on Thursday, February 03, 2005 - 12:23 pm: | |
---
I'm actually reading a book that I edited for DOOR OF KUSH by our very own Sisgal...a.k.a....DIANE DORCE. Did you all realize how gorgeous Sisgal was? Here's her pic.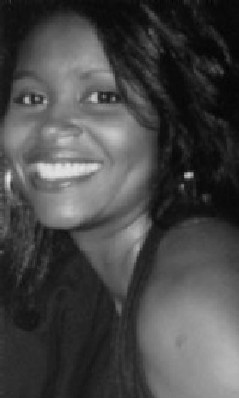 The book is not out in published form yet--in fact, it's several months late, so I'm reading the manuscript, but it is SOOOOOOO GOOOOOOOD.

This is NOT the book cover, but the novel is called "DEVIL IN THE MIST", so I'm using this still.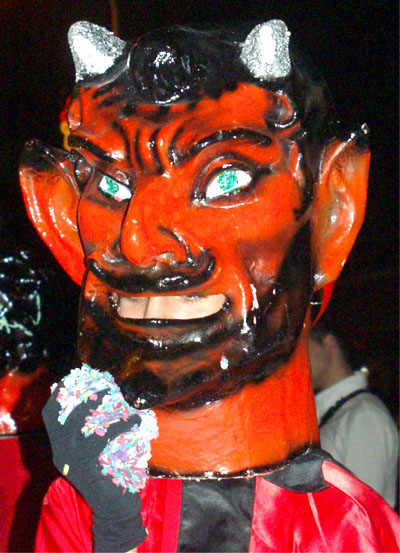 How can I describe it?

"Devil In the Mist" is really fast paced as it tells the story of this gorgeous black hunk of a detective named ZACK MONSTAR who happens upon a series of mysterious deaths.....all stemming from a million dollar Pharmacuetical disease, created by men of course, that reminds you of an AIDS or EBOLA type disease.

Diane is really an entertaining writer, SLY in fact, which is perfect for the MYSTERY GENRE she writes in, and she's got a very soft touch with character development. I love how she gradually introduces her characters with light strokes, all the while pulling you in to these really likeable yet very flawed people who....before you know it.....you really, really care about.

Our hero ZACK MONSTAR has two delectable black leading ladies in this novel...office scientist Regina Miller and stripper Sashay (who is way more formidable than her occupation implies--in fact, I got the feeling from reading her that our sweet, good ol church girl, Sisgal, used to be a stripper?). The suspense over which lady will end up in Zack's arms has me on the edge of my seat as much as the spreading of this AIDS-like disease that's sweeping Atlanta....and the plot just keeps springing these quirky surprises on you...especially the ending, which leaves you wanting a sequel.

The book is REALLY...REALLY good and you guys can PRE-order it now at Amazon.Com

http://www.amazon.com/exec/obidos/tg/detail/-/0971201951/qid=1107450799/sr=1-1/ref=sr_1_1/102-6542106-4992112?v=glance&s=books


ANOTHER ONE OF OUR BOARD FAMILY.....Chris Hayden.....has a new book out if you haven't already heard.

It's the tongue-in-cheek cult hit "A VAMPYRE BLUES: THE PASSION OF VARNADO".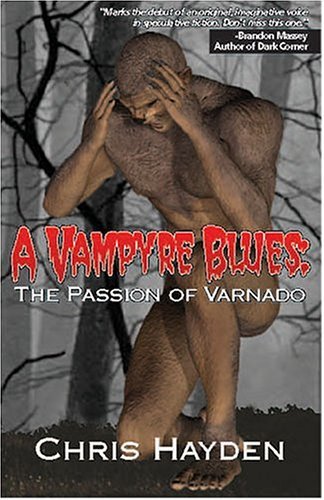 I call it a "cult hit"...because the people at DOOR OF KUSH have been getting polaroids from people who've read the novel....and they're dressing up as LORD MOE from the book or as Varnado, the sexy black Vampyre protagonist of the book.

It's a very different kind of vampire novel, because it's NOT BLOOD AND GUTS type gore at all.

I wanted the book, specifically, because it's quite literary and has a comical avant garde quality....high styled, strong writing--yet very College-boy Goofy with a comic book like quality.....so I thought this would be good to have the African American sci-fi/thriller book GENRE be represented by something that isn't targeted expressly at CHEAP THRILLS and making big bucks off the blood and guts.

The book has class and quality, and although those looking for CHEAP THRILLS and schlock horror might not appreciate it as much.....I believe it's important to have a black book in this genre that could actually be STUDIED "culturally", and as well, one that presents a detailed realistic treatment of the whole PATHOLOGY of what it's like to be a vampire.

I believe in Chris Hayden as a writer, period, and that is why I pressured him to just send anything he had finished....to get his name and work out there....because he really deserves to be published.

He's got this great short story that knocked my socks off...about these men on the porch talking.

GOD. I wish he had had that one ready in NOVEL form.

But anyway, it's worth checking out "A VAMPYRE BLUES: THE PASSION OF VARNADO" as well.