Kola
Moderator
Username: Kola

Post Number: 2730
Registered: 02-2005


Rating: N/A
Votes: 0
| | |
| --- | --- |
| Posted on Friday, January 27, 2006 - 05:23 pm: | |
---
Hey everybody!

It's me.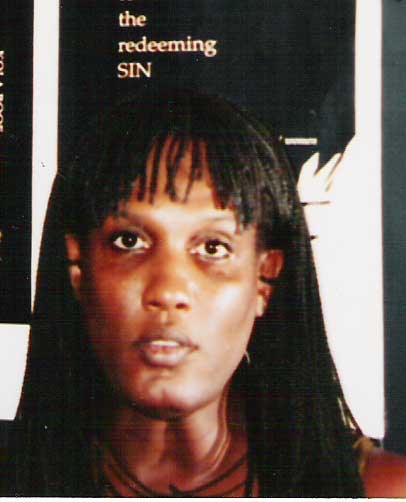 You will not believe all that I've been going through.

First up---for those who emailed me about "Germany"---I have not been in Germany.

I taped a television interview at the African Gallery in Los Angeles that was for German television and it ran in Germany earlier this week and I did a radio interview in Berlin by telephone. I also did radio interviews in Belgium, France and Norway.

"The Joe Madison Show" in D.C. will kick off my radio interviews in America in early February....but guess what?

A "Black men's" group of Scholars and Writers did everything they could to convince Joe not to have me on his show. This is where P. Lewis is coming from-----from these black men who hate me and write letters and make phone calls "pulling strings" with their "Brothers" not to promote me.

HINT: Don't ever expect to hear me on Tavis Smiley's Show. Apparently, he really hates me. And the writer Jimi Israel will never write about me--unless it's to say that I'm a manhating "drag queen" who's nothing but a fraud and a liar.

**THESE MEN are really PSYCHOTIC...in their FEAR of me and the issues I raise.

Anyway, Joe Madison (whose a former head of the NAACP) told me that he loves me and that no one can speak against me. He said that he believes in me (of course Joe has worked directly with me in the SPLA and actually KNOWS who I am) and he's having me on.

But it really hurts to actually have people CAMPAIGN to keep you from appearing on a radio talk show--despite the power and popularity of Joe's show.



NEXT:

My agent is a wonderful Black man, whose both a literary agent and a Broadway Producer and he manages nightclub singers. I don't have permission to talk about people--but he's really got a great lineup (for instance the comedian Tommy Davidson}.

So we've been negotiating the sale of my new book, as well as the Re-planting of my previous books at the major publishing house he's signed me to.

The thing is....my agent (and many industry people) are so impressed with "The Sexy Part of the Bible"...that he's asking a VERY LARGE sum advance (6 figures)---which for me, as a kind of "underground cult figure" is scary (I'm really not a big star)----but he seems so confident that he'll get 6 figures FOR THAT ONE BOOK....

that I'm going along on his word....and the NEGOTIATION process is very tedious and stressful.

For instance--I had to change the names of two characters in my book...I've had to agree not to be topless on the back of the book...we grapple back and forth over some of the racial and sexual themes in the book and how IN YOUR FACE I can be

...but as for the OVERALL content and message of the book, I refused to make the book "more accessible" and I refused to make it less hostile towards my STOCK THEMES (colorism, sexism, etc.)---so it takes time and concentration.

My fans will not accept me as a "Watered down Kola"....and that's very important for the new Publisher to understand.

Luckily, my agent is a Black man who really believes in my work---he understands my purpose as an artist and my lifelong vision---and he's the first agent I've ever had who FIGHTS for me and doesn't give a shit what my detractors say. He's really committed to me, and it's just a blessing from GOD that I have him.

He doesn't allow people to lie on me and he makes them respect the name "Kola Boof"-------and wait'll you see the A-list people that he got to blurb my book!

So this is the reason that I haven't made any formal anouncement about my new publisher, because if I get the 6 figure deal and get my other books (WITH nude back covers) situated--then I'll really want to publicize that aspect of the signing.



FAT KOLA:

One thing that I'm sure the Kola haters are going to love is this photograph.

This is me on December 5th, 2005: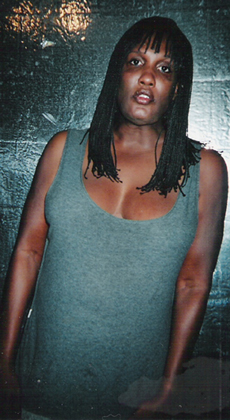 After I lost the baby last fall...I couldn't seem to drop the pregnancy weight. I didn't want you all to know how bad it was----but now that "NEW YORK" (the industry) is so suspicious about why my new book is dropping and I'm not on tour---I would rather you guys know the truth of why I'm not out there.

It's not that I'm afraid of anyone...or that my book is a lie or any bullshit like that. It's that I don't want to disappoint my fans who expect me to REPRESENT by being "attactive".

And let's face it---as Black females in a society/culture that HATES us and has a very low opinion of our looks....this has become increasingly important whether we admit or not.

Because of the controversial issues I raise on top of it---people are just waiting to dismiss me as a Fat Ugly DYKKE feminist who can't a man.

Also...there is a growing number of Black male haters who keep saying that I'm UGLY ("she looks like a man!").....and like any woman, it makes me more self-conscious about my looks, my height. It makes me feel unattractive and less confident. It makes me feel as though I have to be perfect.

So that becomes another huge stressor--and although I'm down to a size 8 and looked really good on the German t.v. special last week....I still found myself wearing a "mini-skirt", cleavage, a Naomi wig and being too KITTENISH....because I felt insecure and like I had to prove something.

READERS of my literary works...forget that my ROOTS are in modeling and acting---not in ACADEMIA like my idols Morrison and Walker. I am a strange literary creature who believes in "SHOW BIZ" and all the tenets of it.

Which is why people don't understand my "IMAGING"---something other writers don't bother with.

But I don't feel attractive and I feel that I need a face lift and lipsuction on my waist.

It's a horrible way to feel when you're such a serious woman talking about serious issues. And I know what Lauryn Hill means now when she constantly whines about having to be "The Star" in public and always made up/dressed up.....it's virtually all that men judge you by (and many women, too).

From most of my photos---you can see how I just don't like makeup. It makes me feel smarmy and

it makes me feel like my face isn't washed.

So anyway. I am going on tour. All the cities are not set up yet, but here's a list of what is FOR SURE right now.

My TOUR starts at the end of MAY....

New York City (May)

Washington, D.C. (June)

Atlanta (June)

Los Angeles (June)

Houston

San Francisco

San Diego

Detroit

Chicago




The book itself SHIPPED OUT yesterday from the warehouses and people should begin receiving them on Monday and Tuesday....

Wednesday is the actual release date.

I will let word of mouth about the book spread, as it's a very powerful book....and then I will do a big tour through summer.


Those who support me....I love you so much and I need and appreciate you so much. There isn't any way possible to make you understand just what you mean to me, because I am taking on.....VERY UNPOPULAR issues, subject matter....and instead of charming people and making them love me....I tend to arouse people's hatred.

There are so many who are campaigning to keep me from being heard or seen.

So this is very hard and painful. Every step.