Kola
Moderator
Username: Kola

Post Number: 2342
Registered: 02-2005


Rating:

Votes: 2
| | |
| --- | --- |
| Posted on Saturday, November 26, 2005 - 01:24 pm: | |
---
This is what "Bi-racial" Arab Egyptians look like:
Anwar Sadat--whose mother was Sudanese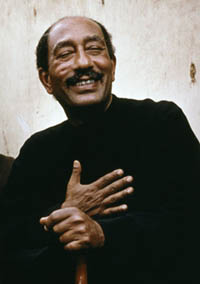 Kola Boof--whose mother was Oromo

Today's Bi-racial Egyptians usually are very dark and look BLACK, just as they always did. They look more like IMAN than Halle Berry.
FACT:

The people who are now occupying Egypt and calling themselves Egyptians are "Arabs"--they are NOT INDIGENOUS.

Furthermore, these people are devoutly MUSLIM and they are highly ashamed of the "Pagans" who built the pyramids and are buried in the ground.

If you go to Sudan or Egypt, you will find that the Arab Muslims DENY any connection to the ancient Egyptians. They don't make movies about them, they don't celebrate them---they don't like PAGANS.
The original "Black" Egyptian people do still exist in very small numbers, and in a few weeks--I'm going to post photos of them, including my own family, along with an essay about them.
FACT:

The ancient Egyptians--both male and female--kept their heads SHAVED because of "sand" bugs and wore elaborate towering WIGS and head wraps.

This FACT was shown in the film "Prince of Egypt" as several characters would throw off their wigs.

The Congolese and Tanzanians say that they got "WIG-making and WEAVING" from the ancient Egyptians. So do the Greeks and Palestinians.
FACT:

There are more pyramids in SUDAN than in Egypt.

The Nubian and Cushite empires came from "PUNT" in the South index of Somalia. All of the CUSHITIC tribes are still alive and they are all the colors of "charcoal", "deep chocolate" and "dark ebony". They are the PARENTS of ancient Egypt---not the Greeks.

On top of that...the Greeks, the Hebrews, the Palestinians, Abyssinians, Sumarians, Sicilians and all those ancient "light" people were BLACK in ancient times. You only need to visit GREECE right now to see with your own eyes the art works and paintings and murals of the ancient Greeks--not to mention, the Black Virgin Mary that rests on their church altars and whose feet they kiss and call "mother"

It's a dark chocolate Black Doll--but they deny she's black, yet won't take her down.
Queen Hatshepsut was a "phat" lesbian black woman who came from the negroid stick huts in PUNT. She looked like Bessie Smith, only darker--as her "plate" and sculptures fully show.
Anyone who has been to EGYPT and went underground into the Pyramids and looked at the etchings on the wall......will be astonished at just how BLACK the ancient Egyptians were and how the vast majority of the hieroglyph murals are NEVER EVER SHOWN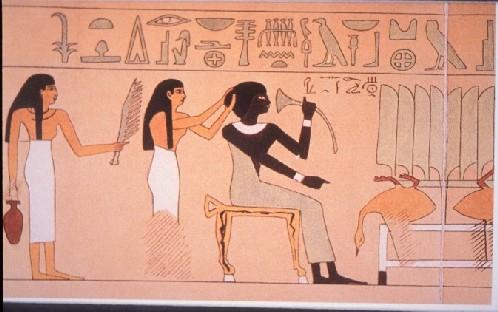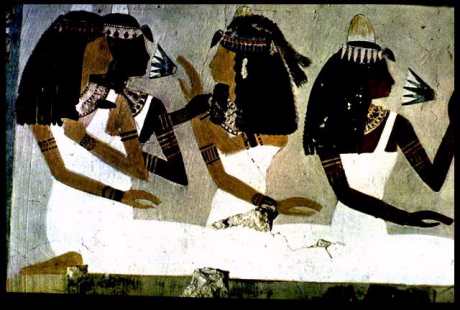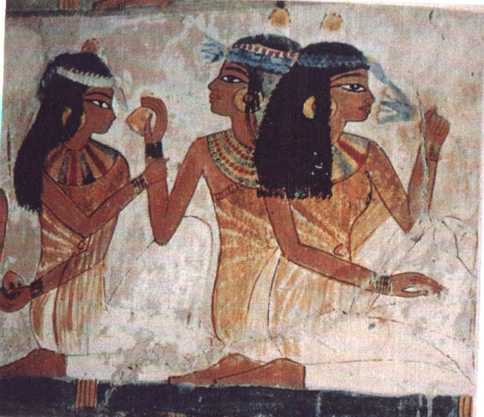 FACT:

80% of the "wives" of the Egyptian Pharoahs were from the SUDAN---the Nubian woman (such as King Tut's mother Tiye) being the most numerous.

This proves that the ancient Egyptians came from Cush and Nubia. Why else would they continuously import their Highest Wives from the SUDAN?
And last but not least--USA TODAY presented the "reconstructed" face of Queen Nefertiti, taken from her own mummy.......and the WHOLE WORLD and all the Egyptologists and Scientists in it immediately scorned and discredited the reconstruction---because she was clearly black and looked exactly how we who are Nilotic always said she looked: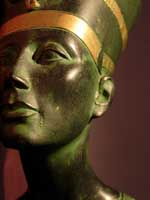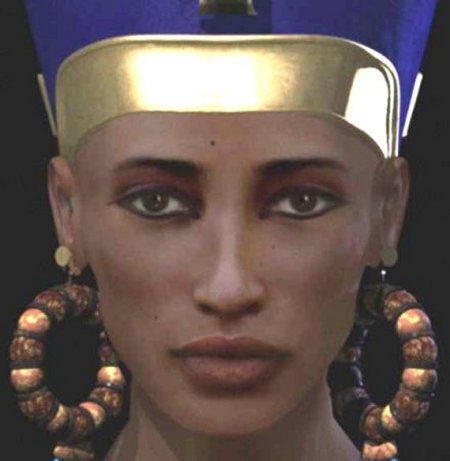 And let's not forget King Tut's mother
---Queen Tiye